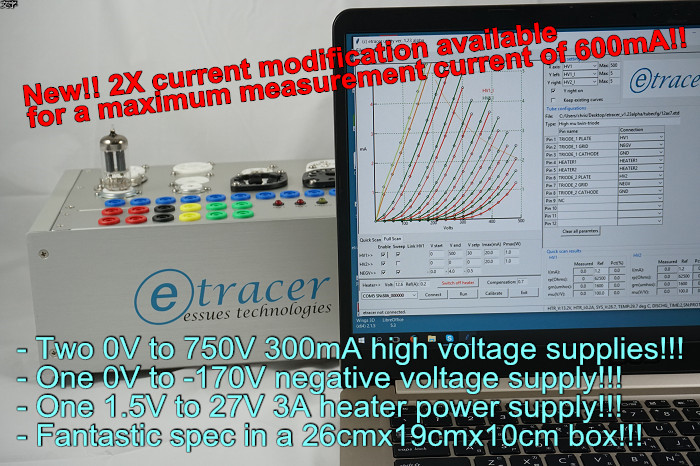 Category: Official etracer documents and software
Page 1 of 2

Only registered and logged in users can download files from this category.
Files:
Configuration files for commonly used tubes. Please unzip and copy the folder named tubecfg to the same directory as the executable.
Formal software release for MS Windows 7 and Windows 10.
Sample measurement data files including 6C4, 6C45, 6L6GC, 12AX7, 50, 211, 300B, 810 and EL156.
These files can only be used with software version 2.x
English user's manual for software version 2.xx.
etracer 軟體2.xx版使用說明書,正體中文版
User's manual for etracer PC control software version 2.xx, Traditional Chinese
Trial release for MS Windows 7 and Windows 10